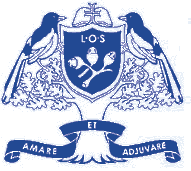 Luckley-Oakfield School
School Name:
Luckley-Oakfield School
Location:
Luckley Road, Wokingham, Berkshire, RG40 3EU, United Kingdom
Founded Year:
1918
Religion:
Church of England
Type:
Girls
Boarding Age:
11-18
Year Group:
Year 6 - Year 13
No. of Students:
293
No. of Boarders:
32

Extracurricular Activities:




Public speaking and debating competitions with local schools, Young Enterprise, musical activities and drama productions, open studio for art and many sports (riding, polo, hockey, netball, swimming, basketball).

The School
Luckley-Oakfi eld School is a day and boarding school for girls aged 11-18.
To provide a high quality education based on Christian principles.
The school achieves excellent academic results.
High aspirations, independent thinking and community spirit are encouraged.
Pastoral care is considered paramount because every girl is important.
High academic standards, together with excellent preparation for higher education and the world of work.
A "Top 10 UK Girls' Boarding School in the UK" awarded by Education Advisers, as stated on their Best-schools website.
Admission
Girls generally enter Luckley aged 11 (Year 7), 13 (Year 9) or at 16 (Lower Sixth Form - Year 12).
There are three main requirements for admission into Luckley: an entrance examination, an interview and a confi dential report from current school.
Interviews and entrance examinations are held in January.
As part of the interview process girls are invited to complete a personal "Story Board" to demonstrate their hobbies, achievements and interests.
Boarding Houses
There are four houses at Luckley: Beatty (red), Nelson (blue), Drake (green), Jellicoe (yellow).
There are house events throughout the year.
Houses are expected to devise community service events or fundraisers .
GCSE Subjects
Common core of: English Language, English Literature, Mathematics, Science and Additional Science or Seperate Sciences, Modern Languages (French, German, Spanish), Religious Studies (short course)
Three further options are also chosen from: Art, Design Technology - Food, Design Technology - Textiles, Drama, Modern Languages (French, German, Spanish), Geography, History, ICT, Music, Physical Education, Business Studies
GCE AL Subject Choice
Most students study four AS subjects in Year 12, continuing with three at A2 level in Year 13. A wide range of courses is available. AS General Studies is offered as an additional qualifi cation and is recommended as extremely useful for students thinking of applying for Oxbridge places and for medicine or law courses. ICT skills and qualifi cations may also be gained through 'workshop' sessions and Sixth Form PE lessons are scheduled to fi t in with students' individual academic programmes. It is expected that all students will attend these sessions.
2012/13 Boarding Fees# (GBP£) Per Term (3 Terms Per Year)
Y4
Y6
Y7
Y9
Y10
Y12
Y5
Y8
Y11
Y13
-
-
8,137
8,137
8,137
8,137
Remark: #Inclusive of tuition fees but exclusive of miscellaneous fees, such as uniform, extracurricular activities