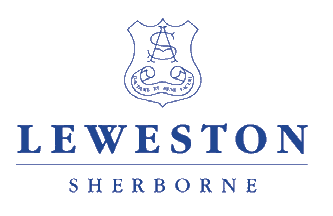 Leweston School
School Name:
Leweston School
Location:
Sherborne, Dorset, DT9 6EN, United Kingdom
Founded Year:
1891
Religion:
Roman Catholic
Type:
Girls
Boarding Age:
11-18
Year Group:
Year 2 - Year 13
No. of Students:
235
No. of Boarders:
90

School Facilities:




Leweston enjoys excellent sports facilities, aided by the 46 acres of grounds in which the school sits. There is an all-weather hockey pitch which also provides a further nine tennis courts in the summer term, a cavernous sports hall which acts as both an indoor netball and hockey court, provides four badminton courts and two squash courts as well as a small fi tness and weights room.
Other facilities include six netball courts, six hard surface tennis courts; an indoor heated swimming pool, 300m grass track and synthetic long jump.

The School
Leweston offers an academic education in an environment which is both stimulating and inspiring. well-balanced who take their place in the world with confi dence.
Leweston offers a disciplined, creative and inspirational environment in which all are encouraged to reach their full potential.
The programme of activities varies each term with girls choosing their options each half-term.
Every weekend both boarders and day pupils are invited to participate in further activities and trips.
Students achieved a 100% pass rate in both A Level and Cambridge Pre-U subjects. 71% of the examinations were passed at A*, A or B grade or Pre-U equivalent, with 51% at A* or A or equivalent - nearly double the national average. An impressive 30% of students achieved 3 or more straight A* or A grades across a range of subjects with more than 10% of girls achieving 5 or more A* or A grades. Average UCAS points per candidate were 402, the equivalent of over three A grades per candidate.
This year has also seen the third set of strong Cambridge Pre-U results. 100% of candidates passed at Distinction or Merit.
Admission
Please contact the Admission Offi ce directly by email, by post or visit the School website for latest information.
Boarding Houses
Full boarders have their own individual study bedrooms, which have internet access, easily available common rooms, one of which contains a fully fi tted kitchen, a laundry room and kitchenette.
Board in the Sixth Form to take advantage of the social activities, extracurricular activities and access to the school's study resources in the evenings and at weekends and sixth Formers request and increasing number of fl exi-boarding nights as they go up the school. This is both in support of their social lives and academic work.
GCE AL Subject Choice
Underpinning the range of academic requirements and abilities of Sixth Formers, some GCSE's, ASs, A2s and Pre-U courses are offered.
2012/13 Boarding Fees# (GBP£) Per Term (3 Terms Per Year)
Y4
Y6
Y7
Y9
Y10
Y12
Y5
Y8
Y11
Y13
6,115
6,115
7,450
9,120
9,120
9,120
Remark: #Inclusive of tuition fees but exclusive of miscellaneous fees, such as uniform, extracurricular activities