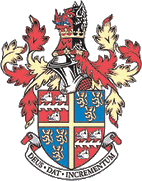 Tonbridge School
School Name:
Tonbridge School
Location:
High Street, Tonbridge, Kent, TN9 1JP, United Kingdom
Founded Year:
1553
Religion:
Church of England
Motto:
Deus Dat Incrementum (God Giveth the Increase)
Type:
Boys
Boarding Age:
11-18
Year Group:
Year 6 - Year 13
No. of Students:
784
No. of Boarders:
447

School Facilities:




Include a sports centre and a large climbing wall with many routes at all levels, a swimming pool with extra depth at one end for scuba diving, an exercise gym, a large sports hall with five cricket nets and facilities for badminton and basket ball, and a large multi-purpose room for Judo, other martial arts, table tennis, fencing and the like.
The school also has squash courts, fives courts and two rackets courts. There is also a shooting range.

Entry Requirement:




Achieve a minimum of 60% of Common Entrance Examination (UK)

Sixth Form Entry Requirement:




GCSE - 18 points as a minimum entry requirement, where A* counts as 4 points, A as 3 points, B as 2 points, C as 0 points.
Include (i) English Language, (ii) Mathematics and (iii) an A/A* grade in the four subjects to be studied at Advanced level.

Extracurricular Activities:




The school has a strong sporting tradition, especially in rugby and cricket, with many other sports played as well.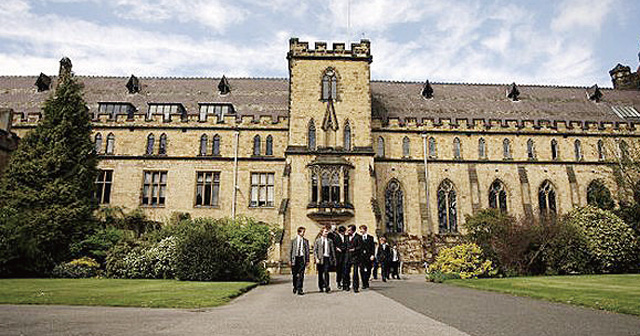 The School
The Good Schools Guide (UK) described the school as academically "Truly excellent," noting that "In 2008, the average GCSE candidate achieved 4A*s and 6As. 87 per cent got all A*/A and 98 per cent got all A*/A/B."
The Tonbridge community has, in addition to boys, three main groups which come together in the Tonbridge Society to support each other and the school.
Tonbridge School has been named the top Oxbridge school in the south-east based on admissions to Oxford and Cambridge over the preceding five years.
Admission
Please contact the Admission Offi ce directly by email, by post or visit the School website for latest information.
Boarding Houses
There are twelve houses at Tonbridge School: seven boarding, and five day houses. Each house has its own house colours.
GCSE Subjects
Core Subjects at GCSE: Classics, Criticial Thinking, Design & Technology, Drama, Economics, English, Geography, History, ICT, Mathematics, Modern Languages, Music, Physical Education, Religion and Theology, Science
GCE AL Subject Choice
Classics, Criticial Thinking, Design & Technology, Drama, Economics, English, Geography, History, nICT, Mathematics, Modern Languages, Music, Physical Education, Religion and Theology, Science
2012/13 Boarding Fees# (GBP£) Per Term (3 Terms Per Year)
Y4
Y6
Y7
Y9
Y10
Y12
Y5
Y8
Y11
Y13
-
-
11,379
11,379
11,379
11,379
Remark: #Inclusive of tuition fees but exclusive of miscellaneous fees, such as uniform, extracurricular activities