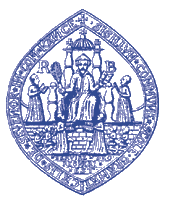 Sevenoaks School
School Name:
Sevenoaks School
Location:
Sevenoaks, Kent, United Kingdom
Founded Year:
1432
Religion:
Church of England
Motto:
Servire Deo Regnare Est (To serve God is to rule)
Type:
Co-ed
Boarding Age:
11-18
Year Group:
Year 6 - Year 13
No. of Students:
1
No. of Boarders:
343

School Facilities:


The Sennocke Centre contains three tennis courts, squash courts, a sports hall, a swimming pool, a dance studio, a fitness suite, climbing wall.

Entry Requirement:




Achieve a minimum of 60% of Commom Entrance Examination (UK)

Sixth Form Entry Requirement:




GCSE - 18 points as a minimum entry requirement, where A* counts as 4 points, A as 3 points, B as 2 points, C as 0 points.
Include (i) English Language, (ii) Mathematics and (iii) an A/A* grade in the four subjects to be studied at Advanced level.

Extracurricular Activities:




The school's major sports for boys are rugby, football, cricket, squash, tennis and athletics; for girls, hockey, netball, athletics, and tennis. Minor sports for boys include hockey in the Lent term and, in summer, swimming, shooting, sailing and water polo. Sevenoaks is particularly successful at sailing, coached by the current World Team Racing Champion and UK Team Racing National Champion, Andrew Cornah.

The School
Sevenoaks celebrated its 2011 GCSE and IGCSE results. Just over 84.8% of the examinations taken by the 135 candidates were awarded A* or A grades. 19 students gained ten A* or more each and 95 students gained 9 or more A* or A grades. All students took three separate IGCSE sciences and Maths. IGCSE is seen as a more widely challenging qualification than traditional GCSEs.
IB Diploma results 2011: 16 students gained the maximum 45 points for the diploma, 23 gained 44 points and 125 gained diplomas with 40 or more points. The average points score per student was 39.9, the world average is 29.8 points.
The Good Schools Guide (UK) called it a "Trailblazing co-ed day and boarding school...now riding high academically."
Admission
Please contact the Admission Office directly by email, by post or visit the School website for latest information.
Boarding Houses
There is a total of seven boarding houses on the school campus.
GCSE Subjects
Core Subjects at GCSE: Classics, Criticial Thinking, Design & Technology, Drama, Economics, English, Geography, History, ICT, Mathematics, Modern Languages, Music, Physical Education, Religion and Theology, Science
GCE AL Subject Choice
Classics, Criticial Thinking, Design & Technology, Drama, Economics, English, Geography, History, ICT, Mathematics, Modern Languages, Music, Physical Education, Religion and Theology, Science
2012/13 Boarding Fees# (GBP£) Per Term (3 Terms Per Year)
Y4
Y6
Y7
Y9
Y10
Y12
Y5
Y8
Y11
Y13
-
-
10,266
10,266
10,266
11,136
Remark: #Inclusive of tuition fees but exclusive of miscellaneous fees, such as uniform, extracurricular activities