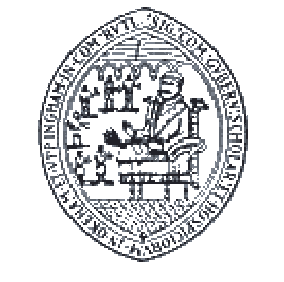 Oakham School
School Name:
Oakham School
Location:
Market Place, Oakham, Rutland, LE15 6DT, United Kingdom
Founded Year:
1584
Religion:
Church of England
Motto:
Et quasi cursores vitai lampada tradunt (And, like runners, they pass on the torch of life)
Type:
Co-ed
Boarding Age:
10-18
Year Group:
Year 6 - Year 13
No. of Students:
1
No. of Boarders:
629

Entry Requirement:




Common Entrance Examination (UK)

Sixth Form Entry Requirement:




A satisfactory academic report
Character reference from the candidate's current school
Seven GCSE passes at grade B or higher
A minimum of B grades in the subjects to be studied in the Sixth Form

Extracurricular Activities:




Oakham offers a very wide range of sports to all its pupils, a good majority of whom represent the school at various levels, and many gain county, regional, and international recognition; main sports for boys are rugby, hockey, cricket and athletics, and for girls are hockey, netball, tennis and athletics. Oakham has produced many internationals and professional sportsmen and sportswomen. The school has won the Ashburton Shield at shooting on three occasions.

The School
The Upper School academic curriculum is designed to give students a wide range of choices that will prepare them for higher education and future careers. Oakham offers both the International Baccalaureate (IB) and AS/A2 levels.
Studying within the Upper School, all students take six subjects. These are at standard or higher level. In addition, all students complete an extended essay, take a course in theory of knowledge and complete a programme of creativity, action and service (CAS).
In recent years the GCSE pass rate has been just short of 100%, with an average of over 10 passes above C (with most at A / A*) per pupil; the A level / IB pass rate similarly has been just under 100*, with over 80+% at A / A* or IB equivalent. • Oakham has had applicants gaining places to study medicine, for example, via both the IB and AS/A2. Similarly, both routes have led to offers from Oxbridge, LSE, Warwick and other top universities.
The Good Schools Guide (UK) called the school "a privileged but unpretentious and non-spoiling start in life for the lucky".
Admission
Please contact the Admission Offi ce directly by email, by post or visit the School website for latest information.
Boarding Houses
There are 16 houses at Oakham, with separate ones for day and boarding pupils. A pupil at the School from age 10 to 18 would progress through three houses - one in each of the Lower, Middle and Upper Schools.
Each house is distinctive and inspires great loyalty. Friendship and camaraderie between pupils in each house only increases as the houses not only compete together but also have their own social scene that may involve trips out, social evenings, house plays and other activities.
All boarding houses are well-equipped with study areas, bedrooms, common rooms and a kitchen for making snacks. Most accommodation is in twin rooms, although younger boarders enjoy sharing with four or more friends. Pupils can personalise their rooms with posters, photos and anything else that makes it feel more homely.
GCSE Subjects
Core Subjects at GCSE: Classics, Criticial Thinking, Design & Technology, Drama, Economics, English, Geography, History, ICT, Mathematics, Modern Languages, Music, Physical Education, Religion and Theology, Science
GCE AL Subject Choice
Classics, Criticial Thinking, Design & Technology, Drama, Economics, English, Geography, History, ICT, Mathematics, Modern Languages, Music, Physical Education, Religion and Theology, Science
IB Diploma Program
IB students have a timetable of 33 taught periods per week, whilst a typical AS/A2 student taking 4 subjects to AS, will have 34 taught periods in the Sixth Form. House, tutorial and Chapel periods are common to all.
In the seventh form, the total number of lessons attended is roughly the same (IB have 32 lessons per week, whilst a typical 3 A level pupil has 24) as the IB course is completed roughly 6 weeks earlier. The prep workload is broadly equivalent, and varies more by subject combination than it does by route.
All IB examinations are at the end of the course. In contrast, AS/A2 has two distinct phases; AS and A2 which may appeal more to those who prefer an incremental assessment.
Each IB subject is graded 1(low) – 7 (high), with up to a further 3 points for the core modules. Hence, the maximum points available are 45, with 24 being required for the award of a diploma. From 2010 a pass at AS/A2 will be grades A* - E, with A* being for those who score 90% in the A2 year. It is likely that competitive universities will begin to make AS/ A2 offers which include A* grades.
2012/13 Boarding Fees# (GBP£) Per Term (3 Terms Per Year)
Y4
Y6
Y7
Y9
Y10
Y12
Y5
Y8
Y11
Y13
-
-
-
-
7,985
9,785
Remark: #Inclusive of tuition fees but exclusive of miscellaneous fees, such as uniform, extracurricular activities