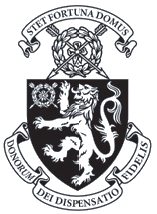 Harrow School
School Name:
Harrow School
Location:
1 High Street Harrow on the Hill Middlesex HA1 3HT London United Kingdom
Founded Year:
1572
Type:
Boys
Boarding Age:
13-18
Year Group:
Year 9 - Year 13
No. of Students:
800
No. of Boarders:
800

Entry Requirement:




Common Entrance examination (160 places in the Shell year (at age 13)) (Suggest apply 3 years before)

Sixth Form Entry Requirement:




six A/A* grades at GCSE or its equivalent.
Applicants for Sixth Form entry from Hong Kong can be tested and interviewed in Hong Kong itself in the September and October one year before entry. After this process, applicants can be offered either a place or a scholarship at Harrow.

Extracurricular Activities:




Music, Drama, Visual Art, Sport, Activites

The School
Harrow School, commonly known simply as "'Harrow", is an English independent school for boys situated in the town of Harrow.
The school has an enrollment of approximately 830 boys spread across twelve boarding houses, al.
Admission
Harrow welcomes boys who are enthusiastic, intelligent and well-behaved, and who will make the most of boarding life and the School's excellent facilities.
Boarding Houses
Harrow School divides its pupils, who are all boarders into twelve houses, each of about seventy boys.
Each house has its own facilities, customs and traditions, and each competes in sporting events against the others.
These boarding houses at Harrow share a legacy of the whole Harrow history, houses also compete against each other in a variety of activities and  fight for trophies to increase the house's reputation.
Nowadays, one of the most important aspect of Harrow life would be the house system since Harrovians are generally passionate and devoted into their house, where they also endeavour their best to win competitions for the house.
Harrow has always been a school with strong international links. The fi rst Prime Minister of India was educated here - as were members of the royal families of Thailand, Jordan and Malaysia. Today many of our pupils go on to work for international firms and we place an emphasis on the learning of modern languages (French, Spanish, Italian, German, Russian, Arabic, Chinese, Japanese, Portuguese, Modern Greek).
GCSE Subjects
English, French or Spanish, Mathematics, Biology, Chemistry, Physics, History, Geography, Latin or Classical Civilisationor Japanese, Religious Studies, Art, Music, Design Technology and Information Technology. Greek, German or Spanish
GCE AL Subject Choice
Ancient History, Arabic, Art, Biology, Business Studies, Chemistry, Critical Thinking, Design Technology, Economics
English Literature, Ethics and Philosophy of  Religion, French, Geography, German, Greek, History, History of Art, Italian, Japanese, Latin, Mandarin, Mathematics, Further Mathematics
Music, Music Technology, Photography, Physics, Politics, Portuguese, Russian, Spanish, Statistics, Theatre Studies
2012/13 Boarding Fees# (GBP£) Per Term (3 Terms Per Year)
Y4
Y6
Y7
Y9
Y10
Y12
Y5
Y8
Y11
Y13
-
-
-
11,095
11,095
11,095
Remark: #Inclusive of tuition fees but exclusive of miscellaneous fees, such as uniform, extracurricular activities