Downe House
| | |
| --- | --- |
| School Name: | Downe House |
| Location: | Cold Ash, Berkshire, RG18 9JJ, United Kingdom |
| Founded Year: | 1907 |
| Religion: | Christian |
| Type: | Girls |
| Boarding Age: | 11-18 |
| Year Group: | Year 6 - Year 13 |
| No. of Students: | 582 |
| No. of Boarders: | 553 |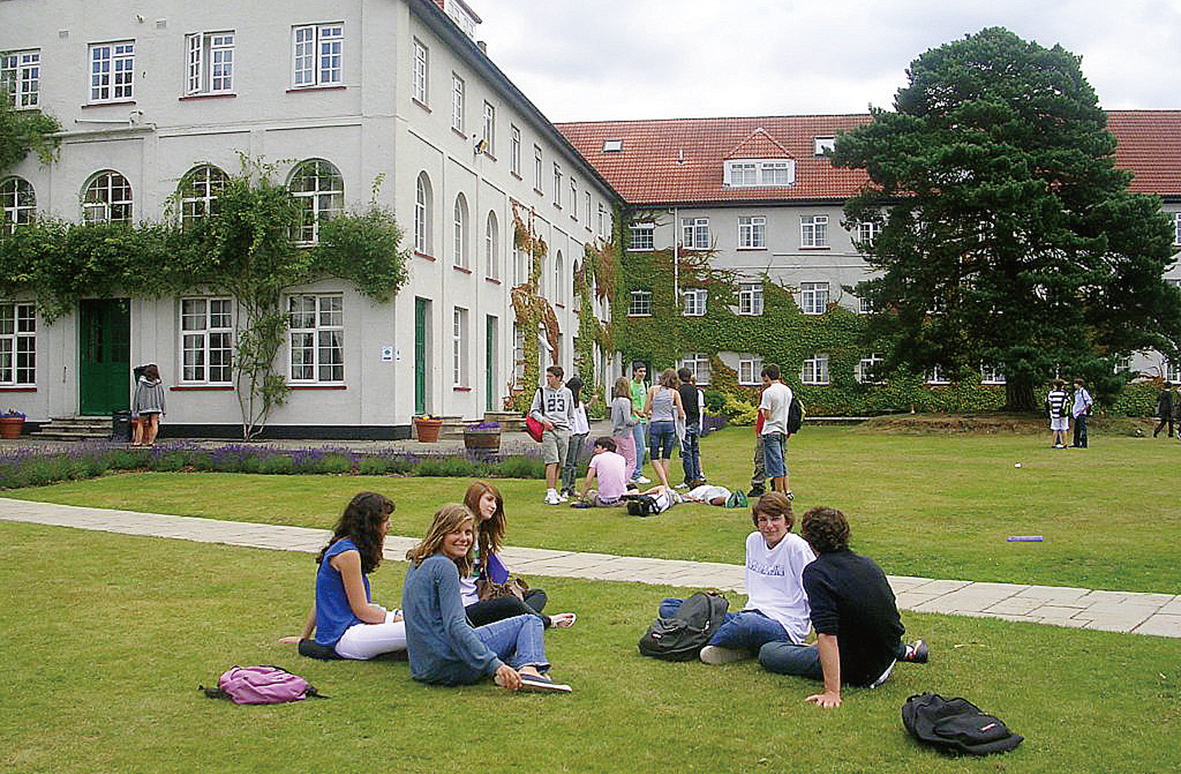 The School
Downe House educates girls between the ages of eleven and eighteen.
All 12-year olds spend a term in France; regular exchanges (aged 14-16 to France).
School has ratio of 1:3 computers to girls.
A school with strong educational traditions, a firm Christian foundation and a reputation for excellence that goes back over 100 years.
Outstanding examination results and the ability of our girls to secure places at the country's leading universities.
Admission
Please contact the Admission Offi ce directly by email, by post or visit the School website for latest information.
Boarding Houses
In each of our boarding houses, opportunities exist for girls to build strong friendships.
The School expects we expect relationships between staff and students to be positive and mutually respectful.
GCSE Subjects
Art, Biology, Business Studies, Chemistry, Critical Thinking, Chinese, Computing/IT, Dance, Design & Technology (CDT), Drama/Theatre Studies, English as a Foreign Language, Economics, English as a Second Language, English Language, English Literature, Food Technology & General Cookery, French, Further Mathematics, German, Government & Politics, Greek, History, History of Art, Home Economics/Food & Nutrition, Italian, Japanese, Geography, Latin, Mathematics, Music, Photography, Physical Education, Physics, Religious Studies, Russian, Spanish, Sports Science, Textiles and Fashion
GCE AL Subject Choice
Most sixth formers take 4 subjects at AS-level, 3 at A-level.
Art, Art History, Biology, Chemistry, Design Technology, Economics, English, French, Geography, German, Greek, History, Latin, Mathematics, Further Mathematics, Music,
Philosophy & Theology, Physics, Russian, Spanish
2012/13 Boarding Fees# (GBP£) Per Term (3 Terms Per Year)
Y4
Y6
Y7
Y9
Y10
Y12
Y5
Y8
Y11
Y13
-
-
-
10,610
10,610
10,610
Remark: #Inclusive of tuition fees but exclusive of miscellaneous fees, such as uniform, extracurricular activities