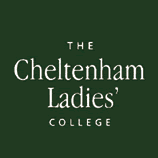 Cheltenham Ladies' College
School Name:
Cheltenham Ladies' College
Location:
Bayshill Road, Cheltenham, Gloucestershire, GL50 3EP, United Kingdom
Founded Year:
1853
Religion:
Church of England
Type:
Girls
Boarding Age:
11-18
Year Group:
Year 6 - Year 13
No. of Students:
850
No. of Boarders:
640

School Facilities:


The school has a sports centre with an ozone (no chlorine) swimming-pool, 25 netball courts, 24 tennis courts, fi ve squash courts, two AstroTurf fi elds and four lacrosse pitches, the school's new drama building, the Parabola Arts Centre.

Entry Requirement:




60% at Common Entrance Examination (UK)

Sixth Form Entry Requirement:




A Level or for the International Baccalaureate (IB) Diploma
Entrance exams in November

Extracurricular Activities:




Symphony Orchestra, Amnesty International, Environment Group
Riding, International Society, Choral Society, Polo, Young Enterprise, Debating Society, Chamber Choir, Gospel Choir, Golf, History
Society, Musical Theatre, Club, Life Drawing, Literary Society
Jazz Band, Martial Arts, Cheerleading Club, Fencing, Latin and Greek Reading Club, philosophy Society, Bridge Club, Chess Club
Dance Club, Darkroom Photography, Clay Pigeon Shooting, Cooking Club, Climbing Club, Sign Language Club, Cipher Challenge Club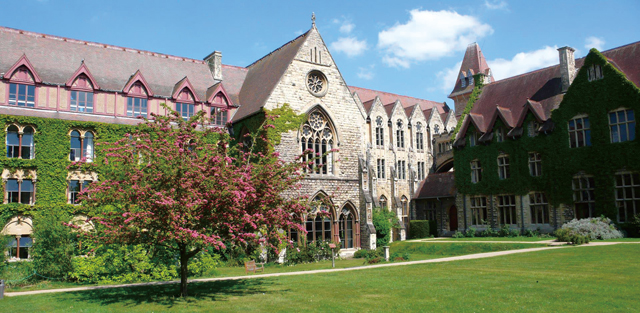 The School
The school works around the pupils, giving them free choice in what they excel in.
A broad range of subject combinations is available to girls at GCSE, A Level.
The school offers the International Baccalaureate Diploma at Sixth Form.
Tutors are full-time academic members of staff and advise girls on matters relating to their academic work and progress, including university advice and applications.
All girls take GCSEs in Mathematics, English Language and Literature and a minimum of two separate sciences is recommended.
Most girls will take ten GCSE subjects, four or fi ve AS levels and three or four A2 levels or study the International Baccalaureate Diploma.
Most students go on to continue higher education at universities in the UK and in America such as the Universities of Oxford, Cambridge, Warwick, Bristol and Imperial College London. An alumnae association of over 9,000 former pupils keep in contact and offer work placements and careers advice.
The Tatler's School Guide 2012 noted that the school is "a rigorous academic place". The Good Schools Guide described the school as a "famous and strong traditional girls' boarding school".
Admission
The Registration Form should be completed and returned to the Registry Department, with the applicable fee and a copy of both the applicant's birth certifi cate and passport. Thereafter, the relevant entrance examination information and form will be sent to you approximately twelve months prior to your daughter's proposed entry to College. The Entrance Examination Form should be completed by the parents and the Head Teacher of your daughter's current school and then returned, with the examination fee and any necessary accompanying documents, by the application deadline.
Boarding Houses
Girls who board live in one of our 10 Boarding Houses: there are four senior houses (for Sixth Form girls) and six junior houses for 11-16 year olds.
Every morning the girls leave their Houses and walk the short distance to College, where classes take place on the main site.
They usually return to their Houses for lunch and to relax, before returning to the College for the rest of the afternoon or going to Field for their sports lessons.
GCSE Subjects
Art, Art History, Biology, Chemistry, Classic, Design and Technology, Economics, English, Geography, History, Mathematics, Modern languages, Physics, Science school, Music, Theology
GCE AL Subject Choice
Art, Art History, Biology, Chemistry, Design Technology, Economics, English, French, Geography, German, Greek, History, Latin, Mathematics, Further Mathematics, Music, Philosophy & Theology, Physics, Russian, Spanish
2012/13 Boarding Fees# (GBP£) Per Term (3 Terms Per Year)
Y4
Y6
Y7
Y9
Y10
Y12
Y5
Y8
Y11
Y13
-
10,150
10,150
10,150
10,150
11,434
Remark: #Inclusive of tuition fees but exclusive of miscellaneous fees, such as uniform, extracurricular activities