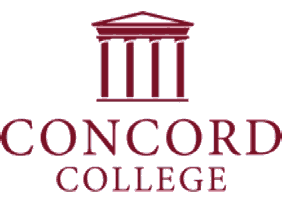 Concord College
School Name:
Concord College
Location:
Acton Burnell Hall, Shrewsbury, Shropshire, SY5 7PF, United Kingdom
Type:
Co-ed
Boarding Age:
13-18
Year Group:
Year 8 - Year 13
No. of Students:
450

Entry Requirement:




entrance assessment- English, Mathematics, Verbal Reasoning Test; and Interview

Sixth Form Entry Requirement:


On a minimum of six GCSE's at A*-B grades (or equivalent qualifications) and candidates are expected to achieve grades A or A* in subjects that they wish to study at A Level or IB. You will need a minimum of a C Grade in both English and Mathematics.

The School
In 2008, The Times league table for independent co-educational schools in the UK placed Concord third
2nd in the independent schools league table based on data provided by the ISC; 6th in the Financial Times school league table (all schools) and 1st in the Financial Times Top Value Schools table
75% A*/A at A Level (95% A*-B grade & 100% pass rate)
Over 200 A* grades awarded at A Level
17 students into Oxford and Cambridge
23 students into medical schools
15 students into LSE, 13 to Imperial, 16 into UCL and to 8 to Warwick
64% of Concord's 2012 leavers are now attending UK Top 10 universities (77% into their fi rst choice of university)
Superb GCSE results with 100% of students achieving five A* - C grades including English and Maths (47% A* & 79% A*/A)
Admission
Please contact the Admission Office directly by email, by post or visit the School website for latest information.
Boarding Houses
Students can apply for entry to Concord at Form 3 (Year 9), Form 4 (Year 10) or to the Sixth Form (Year 12).
GCSE Subjects
Art, Art History, Biology, Chemistry, Classic, Design and Technology, Economics, English, Geography, History, Mathematics, Modern languages, Physics, Science school, Music, Theology
GCE AL Subject Choice
Subjects include Art, Accounting, Biology, Chemistry, Chinese, Economics, English Language, English Literature, History, Law, Mathematics, Further Mathematics, Music, Physics and Spanish.
The Sixth Form is the largest part of Concord College: roughly two thirds.
Sixth Form students are expected to be selfmotivated and respectful and are treated maturely by their teachers. Academic work is the focus of Sixth Form life. At AS and A level, students normally study at least three A Levels and at least one further AS level.
Lessons are taught in a variety of excellent classroom facilities. There is a purpose-built Science block with six laboratories and a variety of well-equipped teaching rooms. The English Department contains a modern digital Language Laboratory.
Outside the classroom, Sixth Form students are able to make use of the wide range of sporting and cultural facilities on offer in the College in order to develop their other skills
Sixth Form students are well looked-after. In addition to their teachers, students have an individual tutor with whom they meet daily and who monitors their academic progress. Students also have a House Parent who is responsible for their well-being. The Principal also takes an overview of all students and will contact parents if there are any concerns.
2012/13 Boarding Fees# (GBP£) Per Term (3 Terms Per Year)
Y4
Y6
Y7
Y9
Y10
Y12
Y5
Y8
Y11
Y13
-
-
10,100
10,100
10,100
10,100
Remark: #Inclusive of tuition fees but exclusive of miscellaneous fees, such as uniform, extracurricular activities