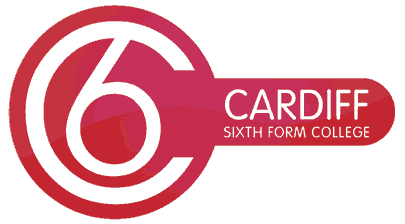 Cardiff Sixth Form College
School Name:
Cardiff Sixth Form College
Location:
1 Trinity Court 21,27 Newport Road,Cardiff, CF24 0AA ,United Kingdom
Type:
Co-ed
Boarding Age:
16-21
Year Group:
Year 12 - Year 13

Sixth Form Entry Requirement:


on a minimum of six GCSE's at A*-B grades (or equivalent qualications) and candidates are expected to achieve grades A or A* in subjects that they wish to study at A Level or IB. You will need a minimum of a C Grade in both English and Mathematics.
Contact Details
Address:


1 Trinity Court, 21-27 Newport Road, Cardiff, CF24 0AA, United Kingdom
Telephone:


+44 (0) 2920 493121 / +44 (0) 2920 493149
Email:
enquiries@ccoex.com
Web:
http://www.ccoex.com

The School
With this commitment, it allows us to provide students with a full academic and non-academic program that will ensure them the best possible chance of getting onto these highly competitive courses.
There is a multi-cutural atmosphere at the college which reflects the diverse background of its students and effectively mimics a university environment. Our 6th Formers fi nd the transition to university courses therefore quite straightforward. The exemplary work ethic shown by A2 students reflects positively on the younger pupils within
the centre. This helps students develop a positive attitude, confidence and a sense of satisfaction with their progress in their courses. We try to ensure pupils obtain the best possible A-Level grades permitting them to enter more demanding courses at University level.
Admission
A level, Revision Course, Interview course, UKCAT, BMAT Cambridge Pre-U, Academic Dipoma
Boarding Houses
Student Castle is a purpose built state-of–the-art student accommodation within walking distance of the teaching facility at Trinity Buildings.
This salubrious accommodation consists of 148 single rooms, tastefully furnished with doublebeds, en suite shower and fitted kitchens. There are 41 studio flats with kitchen facilities, TV, and en suite. In addition there is an on-site laundry. The accommodation has a bright modern feel throughout. A large common room provides space to relax in – to watch TV or play pool or simply talk.
All rooms have ultra-fast Broadband/Wi-Fi. So students can always stay connected. There is CCTV, 24-hour security and a concierge. Students can feel relaxed; enjoy themselves in a safe, comfortable and thoroughly modern environment.
GCSE Subjects
GCSEs are a crucial first step in the UK educational system and are also important for entry into Higher Education and most vocational training in the UK. Most UK students will take at least 8 subjects over 2 years between the ages of 14 and 16. Some international students may come to the UK to get 5 basic subjects (including Maths and English) over one year. You may want to add additional subjects to your GCSE portfolio or improve on your grades. Some international students may need to improve their English before they can commence GCSE course studies. Contact us if you require details of EFL or ESOL programmes
Course Duration: Colleges generally offer one or two year GCSE programmes. They can also provide retake courses for students who want to improve their GCSE results. A typical GCSE programme comprises 20-25 hours of tuition per week, conducted in small classes where students can benefit from exceptional amounts of personal attention and feedback.
Minimum age: Students generally need to be at least 14 at entry and they receive particularly careful attention and support with close supervision of their attendance and achievement
GCE AL Subject Choice
Subjects include Art, Accounting, Biology, Chemistry, Chinese, Economics, English Language, English Literature, History, Law, Mathematics, Further Mathematics, Music, Physics and Spanish.
The International Baccalaureate has a sixth form qualification called the Diploma Programme. It has been available for about 30 years in the UK where there are about 70 private schools and 2 private sixth form colleges offering it. To qualify for the IB DP you need to study 6 different subjects, one from each of 6 groupings.
The IB DP does require more effort than studying for 3 A Levels and you need a greater breadth of knowledge because of compulsory subject choices. UCAS hasrecognized this by allocating a more generous tariff than A Levels for University admissions.
2012/13 Boarding Fees# (GBP£) Per Term (3 Terms Per Year)
Y4
Y6
Y7
Y9
Y10
Y12
Y5
Y8
Y11
Y13
-
-
-
-
14,850
16,200
Remark: #Inclusive of tuition fees but exclusive of miscellaneous fees, such as uniform, extracurricular activities