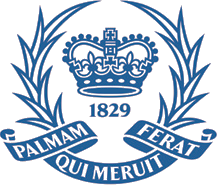 Upper Canada College
School Name:
Upper Canada College
Location:
200 Lonsdale Road, Toronto, Ontario, M4V 1W6, Canada
Founded Year:
1829
Motto:
Palmam qui meruit ferat (Let he who merited the palm bear it)
Type:
Boys
Boarding Age:
14-18
Year Group:
Kindergarten - Grade 12
No. of Students:
1150
No. of Boarders:
88
Average Class:
18 students

School Facilities:


The athletic facilities include an indoor pool and three gymnasiums, as well as, around the campus, the William P. Wilder sports complex, a sports activity bubble, tennis courts, a sports court, a running track, and nine regulation sized sports fields.

Extracurricular Activities:




All Grade Nine students are automatically enrolled in The Duke of Edinburgh's Award program and all students must complete 150 hours of other extracurricular commitments, with an equal division between arts, athletics, and community service.
Contact Details
Director of Admissions:


Chantal Kenny
Address:


200 Lonsdale Road, Toronto, Ontario, M4V 1W6, Canada
Telephone:


+1(416)488 1125 ext.4062
Email:
admissions@ucc.on.ca
Web:
http://www.ucc.on.ca

The School
Upper Canada College (UCC), located in midtown Toronto, Ontario, Canada, is a private elementary and secondary school for boys between Senior Kindergarten and Grade Twelve, operating under the International Baccalaureate program.
Upper Canada College educates boys from Senior Kindergarten through to Grade Twelve. Graduates receive both the Ontario Secondary School Diploma and the International Baccalaureate(IB) diploma.
UCC adopted the IB program in 1996 and the entire curriculum is today guided by the nongovernmental organization.
UCC is committed to offering "big school" opportunities and facilities combined with a "small school" approach to individualized learning. UCC blends the best of its longstanding traditions with the best of innovation in education and society.
Notable Achievements: 100% university placement, such as Queen's University, Canada, University of Toronto, Canada, University of Western, Canada, McGill, Canada, Cornell University.
Admission
Please contact the Admission Office directly by email, by post or visit the School website for latest information.
Boarding Houses
Number of Dorms: 2
Average Students Per Dorm: 44
Dorm Amenities: Game Room, Laundry, Facilities, Lounge, Wireless Internet
2012/13 Canadian High School Boarding Fees# (CAD$) Per Year
| | | | | | |
| --- | --- | --- | --- | --- | --- |
| 7th Grade (12/13 Years Old) | 8th Grade (13/14 Years Old) | 9th Grade (14/15 Years Old) | 10th Grade (15-16 Years Old) | 11th Grade (16-17 Years Old) | 12th Grade (17-18 Years Old) |
| - | - | 58,510 | 58,510 | 58,510 | 58,510 |
Remark: #Inclusive of tuition and residence fee but exclusive of miscellaneous fees, such as uniform, extracurricular activities