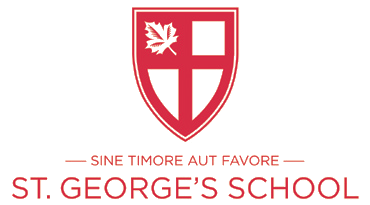 St. George's School
School Name:
St. George's School
Location:
4175 West 29th Ave., Vancouver, British Columbia, V6S 1V1, Canada
Founded Year:
1930
Motto:
Sine Timore Aut Favore (Without Fear or Favour)
Type:
Boys
Boarding Age:
13-18
Year Group:
Grade 1 - Grade 12
No. of Students:
1150
No. of Boarders:
120

Entry Requirement:




SSAT results, extracurricular interests, and interview

Extracurricular Activities:




Badminton, Cricket, Field Hockey, Martial Arts, Rowing, Sailing, Softball, Tennis, Weightlifting, Basketball Cycling, Golf, Mountain biking, Rugby, Snowboarding, Squash, Track & Field, Yoga, Camping/ Canoeing, Downhill skiing, Ice Hockey, Outdoor Education, Running, Soccer, Swimming, Volleyball
St. George's theatre-style auditorium hosts three major dramatic productions each year.
More than 20 clubs meet regularly, with eager participation in the Duke of Edinburgh program and the Global Perspectives and Community Service Club.
Contact Details
Director of Admissions:


Gordon C. Allan
Address:


Junior School: 3851 West 29th Avenue, Vancouver, BC, V6S 1T6, Canada Senior School: 4175 West 29th Avenue, Vancouver, BC, V6S 1V1, Canada
Telephone:


+1(604) 224 1304
Email:
info@stgeorges.bc.ca
Web:
http://www.stgeorges.bc.ca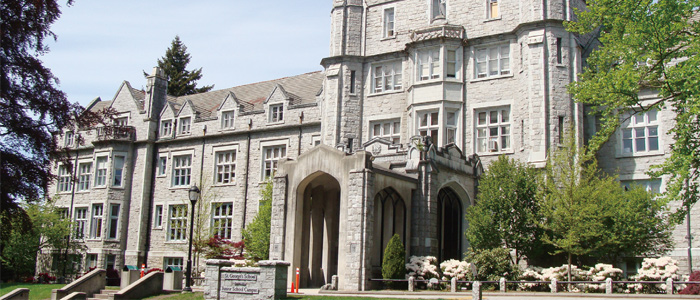 The School
St. George's offers a variety of academic options that include enriched and advanced-placement classes. Its boys participate in many regional, national, and international academic contests, in mathematics, the sciences, and the humanities and social sciences.
St. George's School is ranked as one of the top academic and athletic schools in the country. It graduates approximately 150 students each year, with 100 per cent attending university and 30 per cent attending US colleges. In addition, the School offers a variety of academic electives, 30 between Grade 7 and 11 and 40 in Grade 11 and 12, of which 12 are at the Advanced Placement (AP) Level. The School also offers over 30 athletic options and over 50 club options.
The school mandates that its boys have a recreational or varsity games choice starting from Grade 8. Boys in senior grades may opt out for one term based on past games attendance.
Students are required to participate in outdoor educational programs both in the junior school and the senior school.
A university preparatory school, St. George's occupies two campuses, one with a heritage building that serves the Junior School (Grades 1 to 7) and one with a modern facility that houses the Senior School (Grades 8 to 12). Total enrollment is 1150, of which 120 are boarding students from over 18 countries worldwide.
Admission
Please contact the Admission Office directly by email, by post or visit the School website for latest information.
Boarding Houses
The School provides a boarding program for 120 students from Grade 8 to 12 from over 18 countries worldwide. Students are housed in a modern facility called Harker Hall Residences located on the Junior School Campus. The boarding program gives the boarding students the added opportunity to live totally within the School community.
St. George's School is committed to providing the highest standard of care for local, rural and overseas students in Harker Hall Residences. The boarding staff of Harker Hall Residences are all teachers at the School and they strive to establish and maintain an environment that is friendly, tolerant, and supportive. The school's educational philosophy and the Student Code of Conduct form the basis of the expectations of the boarding program.
AP Course
Anatomy, Animation, Architecture, Astronomy, Computer programming, Computer science, Creative writing, Ecology, Geology, Independent study, Journalism, Literature, Meteorology, Public speaking, Robotics, Web design
A number of courses at the Grade 11 and 12 levels are designated Advanced Placement (AP) courses.
2012/13 Canadian High School Boarding Fees# (CAD$) Per Year
| | | | | | |
| --- | --- | --- | --- | --- | --- |
| 7th Grade (12/13 Years Old) | 8th Grade (13/14 Years Old) | 9th Grade (14/15 Years Old) | 10th Grade (15-16 Years Old) | 11th Grade (16-17 Years Old) | 12th Grade (17-18 Years Old) |
| 53,500 | 53,500 | 53,500 | 53,500 | 53,500 | 53,500 |
Remark: #Inclusive of tuition and residence fee but exclusive of miscellaneous fees, such as uniform, extracurricular activities