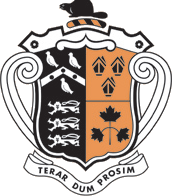 Ridley College
School Name:
Ridley College
Location:
Po Box 3013, 2 Ridley Road, St Catharines, Ontario, ON Canada L2R7C3
Founded Year:
1889
Religion:
Anglican
Motto:
Terar dum prosim (May I be consumed in service)
Type:
Co-ed
Boarding Age:
11-18
Year Group:
Kindergarten - Grade 12 and PG
No. of Students:
625
No. of Boarders:
306
Average Class:
17 students

Entry Requirement:




SSAT results, extracurricular interests, and interview

Extracurricular Activities:




The school has several competitive athletics teams, including the boys' soccer team, Canadian Independent Schools National Champions in 2003, and the boys' ice hockey team, which competes in the highly competitive Midwest Prep Hockey League. Boys' basketball has continued to be a strong program at Ridley, winning numerous Canadian Independent Schools Championships in the last few years.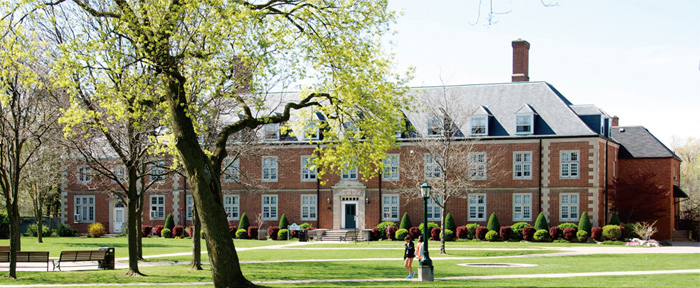 The School
Ridley's School Life philosophy could be said to embrace four essential qualities: academics, athletics, citizenship, and faith.
Ridley College alumni pursue post-secondary degrees at top Canadian universities, including the University of Toronto, McGill University, Queen's University, the University of Western Ontario, McMaster University, Dalhousie University and the University of Waterloo.
Ridley enrolls students from throughout Canada (including Ontario, Quebec, Alberta and the Maritimes), the United States, Latin America, Europe, the Caribbean, East Asia, and the Middle East.
Advanced Placement courses and exams, and will begin offering the International Baccalaureatecurricula Diploma Programme in September 2012.
Admission
Please contact the Admission Office directly by email, by post or visit the School website for latest information.
Boarding Houses
The mission of Ridley's residential life program is to prepare each student to live a life of integrity, independence, empathy, and service.
The residential life program offers students at all developmental stages a safe, supportive, healthy, and values-based community. Through the teaching curriculum, life-skills training program, and the mentoring model, students learn to live independently.
2012/13 Canadian High School Boarding Fees# (CAD$) Per Year
| | | | | | |
| --- | --- | --- | --- | --- | --- |
| 7th Grade (12/13 Years Old) | 8th Grade (13/14 Years Old) | 9th Grade (14/15 Years Old) | 10th Grade (15-16 Years Old) | 11th Grade (16-17 Years Old) | 12th Grade (17-18 Years Old) |
|  55,488 |  55,488 |  55,488 |  55,488 |  55,488 |  55,488 |
Remark: #Inclusive of tuition and residence fee but exclusive of miscellaneous fees, such as uniform, extracurricular activities