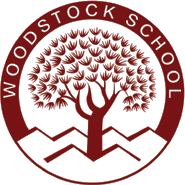 Woodstock School
| | |
| --- | --- |
| School Name: | Woodstock School |
| Location: | Tehri Road, Mussoorie, Uttarkhand, 248 179, India |
| Founded Year: | 1854 |
| Religion: | Christian |
| Type: | Co-ed |
| Boarding Age: | 11-19 |
| Year Group: | Nursery - Year 12 |
| No. of Students: | 520 |
| No. of Boarders: | 494 |

The School
Woodstock is among the more well-known boarding schools of the Indian subcontinent and south Asia, especially among those with significant numbers of expatriate students and teachers.
Woodstock is a different world. Located in northern India at 6,500 feet in the foothills of the Himalayas, the school campus offers incredible views overlooking the fertile Doon Valley to the south and stunning views of the majestic Himalayas to the north.
In this exceptional location students come together to learn from every corner of the globe and from every major faith. Friendships are forged which cross cultural, ethnic, religious and geographic borders.
Woodstock provides several options for its graduating students. As the school is accredited by the Middle States Association, the standard Woodstock diploma is equivalent to that of a U.S. high school diploma.
The school is a testing center for College Board exams, including the SAT and Advanced Placement tests.
Additionally, IGCSE exams and preparation are offered at Woodstock. The school also prepares students for continuing education in India with the Woodstock Indian Marksheet, which is accepted by the Association of Indian Universities as an equivalent to the 10+2 stage in the Indian education system.
Its college preparatory curriculum with an emphasis on critical thinking skills leads to a recognized U.S. high school diploma and prepares students for college entry anywhere in the world. The high school program, grades 7 thru 12, has approximately 400 students from around the world.
Woodstock is characterized by diversity. With an American Christian heritage, over 20 nationalities and most of the world's religions are represented among the 541 students. Approximately one third of the student population resides in India, another third are from SE Asia and the remaining third come from North America, Europe, Australia, New Zealand and South America. Half of the staff are Indian, and the other half come predominantly from North America, Europe, South Africa, Australia and New Zealand. There are 140 staff, and the student to teacher ratio is 8:1.
The high school has approximately 400 students from around the world. Its curriculum offers a wide variety of subjects including 16 Advanced Placement courses. Taking education beyond the classroom, every fall students head off-campus to explore India during "Activity Week".
Grade 10 students take IGCSE courses in Mathematics, English, Science (Biology or Chemistry) and History, and also courses in Physical Education and Religious Education (for one semester). In Grades 11 and 12 students are required to take English, Math, Religious Education, Computer Applications and Health, and may select all their other courses according to their wishes and plans for the future, keeping in mind any requirements for college admission. Students completing course requirements by the end of Grade 12 are awarded a High School Diploma in a formal graduation ceremony that is a respected tradition at Woodstock.
Admission
Please contact the Admission Office directly by email, by post or visit the School website for latest information.
2013/14 Boarding Fees# (In INR ) Per Year
Y4
Y6
Y7
Y9
Y10
Y11
Y5
Y8
Y12
 880,000
 880,000
 970, 000
 970, 000
 970, 000
 1,060,000
Remark: #Inclusive of tuition fees but exclusive of miscellaneous fees, such as uniform, extracurricular activities