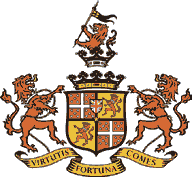 Wellington College
School Name:
Wellington College
Location:
Duke's Ride, Crowthorne, West Berkshire RG45 7PU, United kingdom
Founded Year:
1859
Motto:
Virtutis Fortuna Comes (Fortune favours the brave) Heroum Filii (Sons of heroes)
Type:
Co-ed
Boarding Age:
13-18
Year Group:
Year 1 - Year 13
No. of Students:
1
No. of Boarders:
839

School Facilities:


Wellington College has a wide range of fi ne sporting facilities. Playing fi elds for cricket, rugby and football, an all-weather pitch, tennis, squash, fives, rackets and badminton courts, two swimming pools (indoor and outdoor), a Sports Hall and a fi tness suite are all available.

Entry Requirement:




The College's own Entrance Examinations, Scholarship Examinations or Common Entrance Examinations (UK)

Sixth Form Entry Requirement:




GCSE - 18 points as a minimum entry requirement, where A* counts as 4 points, A as 3 points, B as 2 points, C as 0 points.
Include (i) English Language, (ii) Mathematics and (iii) an A/A* grade in the four subjects to be studied at Advanced level.

The School
Wellington College is located in a 400 acre (1.6 km²) estate in South East England, in the Royal County of Berkshire, approximately 30 miles (50 km) from Heathrow Airport and close to the town of Reading, Berkshire.
Wellington College is an all-round co-educational boarding and day school where education is for life, not just for passing exams. It seeks to be a vibrant, inspiring and challenging place which opens the minds and hearts of its pupils.
In addition to introducing girls throughout, the school is in the forefront of educational thinking, fi rstly through the many conferences it organises, and also by adopting the IB Diploma Programme alongside A level. Lower down the school, the Middle Years Programme – also from IBO – is an alternative to GCSE. The school is becoming increasingly popular and despite increasing rapidly in size, competition for places is fi erce.
Wellington is deeply committed to all-round excellence. This approach is under-pinned philosophically by the belief that everyone has seven principal faculties or "intelligences": mathematical or sequential (logical or scientifi c thought), linguistic, inter-personal, intrapersonal, aesthetic and musical, kinaesthetic or physical, and spiritual and moral intelligence. The curricular, extracurricular and pastoral life of the College are all designed specifi cally to develop different aspects of these seven faculties, building confi dence and a sense of self-worth.
The Good Schools Guide (UK) called the school "a serious player in the field of education."
International students represent approximately 15% of the school. Some students are British and living overseas, others represent a wide range of nationalities.
Admission
Candidate can join any year group. The third form (age 13) and lower sixth form (age 16) are the major years of entry.
Boarding Houses
At Wellington, there are nine houses for boys and fi ve houses for girls. There are two houses especially for day pupils. Wellington is one of the country's largest co-educational boarding schools, with just over 1,000 pupils, 80% of whom board.
GCSE Subjects
Core Subjects at GCSE: Classics, Criticial Thinking, Design & Technology, Drama, Economics, English, Geography, History, ICT, Mathematics, Modern Languages, Music, Physical Education, Religion and Theology, Science
2012/13 Boarding Fees# (GBP£) Per Term (3 Terms Per Year)
Y4
Y6
Y7
Y9
Y10
Y12
Y5
Y8
Y11
Y13
-
10,980
10,980
10,980
10,980
10,980
Remark: #Inclusive of tuition fees but exclusive of miscellaneous fees, such as uniform, extracurricular activities