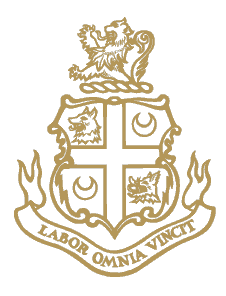 Strathallan School
School Name:
Strathallan School
Location:
Forgandenny, Perth, Scotland PH2 9EG, United Kingdom
Founded Year:
1913
Religion:
Inter-denominational
Type:
Co-ed
Boarding Age:
12-18
Year Group:
Year 6 - Year 13
No. of Students:
561
No. of Boarders:
346

Entry Requirement:




Entrance assessment- English, Mathematics, Verbal Reasoning Test; and Interview

Sixth Form Entry Requirement:


On a minimum of six GCSE's at A*- B grades (or equivalent qualifi cations) and candidates are expected to achieve grades A or A* in subjects that they wish to study at A Level or IB. Candidates will need a minimum of a C Grade in both English and Mathematics.

Extracurricular Activities:




Pupils also participate in sport, drama, music, and other extracurricular activities. The school offers sports including rugby, cricket, fi eld hockey, netball, football, athletics, squash, swimming, tennis, golf, badminton and skiing. Music also plays a vital role in the school, with many pupils playing in orchestras or ensembles such as ajazz band, pipe band or various choirs. Other activities include Combined Cadet Force (CCF) and the Duke of Edinburgh's Award Scheme.

The School
Strathallan is one of Scotland's leading independent co-educational boarding and day schools, for children aged 9-18, located on a beautiful campus in 150 acres of rural Perthshire, just a few miles from the City of Perth.
This appeals to parents from all over the world (14% of our international students are represented from 22 different countries) as it is surprisingly more accessible than many other schools in the UK.
Throughout Strathallan School, the supportive environment values each pupil and places emphasis on the importance of individuality within our community. The ideals of responsibility, tolerance and integrity are developed, encouraging pupils to become happy, confident and well-adjusted individuals, prepared for the challenges of adult life.
The curriculum is largely based on the English system, with some elements of the Scottish system. Most pupils study for GCSEs, although some study for Standard Grades in one or two subjects. Then, in their last two years, in sixth form, they study for either A-levels or Scottish Highers. 95% of pupils go to university, including a number to Oxford University and Cambridge University, but most prestigiously to the University of St Andrews. 82% of this year's A level entries were graded A*/B grades.
Academic work is central to life at Strathallan. Over 95% of pupils go on to University or some other form of Higher Education, and the A-level results are among the best in the country.
Admission
Please contact the Admission Of ce directly by email, by post or visit the School website for latest information.
Boarding Houses
The school has eight boarding houses in operation.
GCSE Subjects
Art, Art History, Biology, Chemistry, Classic, Design and Technology, Economics, English, Geography, History, Mathematics, Modern languages, Physics, Science school, Music, Theology
GCE AL Subject Choice
Art and Design, Biology, Business Studies, Chemistry, Classical Civilisation, Drama and Theatre Studies, English Literature, French, Geography, German, History, Latin, Mathematics, Music, Physical Education (PE), Physics, Product Design, Psychology, Religious Studies and Sociology
2012/13 Boarding Fees# (GBP£) Per Term (3 Terms Per Year)
Y4
Y6
Y7
Y9
Y10
Y12
Y5
Y8
Y11
Y13
-
-
6,673
9,355
9,355
9,355
Remark: #Inclusive of tuition fees but exclusive of miscellaneous fees, such as uniform, extracurricular activities