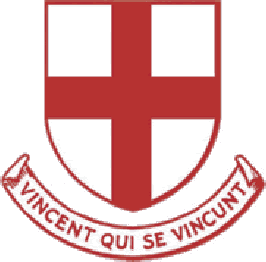 St George's School
School Name:
St George's School
Location:
Wells Lane, Ascot,Berkshire, SL5 7DZ,United Kingdom
Founded Year:
1877
Religion:
Church of England
Motto:
Vincent Qui Se Vincunt (They will conquer who overcome themselves)
Type:
Girls
Boarding Age:
11-18
Year Group:
Year 6 - Year 13
No. of Students:
280
No. of Boarders:
140

School Facilities:


The grounds comprise 30 acres of fi elds, woods, streams and heathlandand the brick buildings have an elevated position with good views. The school is close to Windsor Great Park and opposite the Ascot Racecourse, only 5 minutes' walk from Ascot High Street.

Entry Requirement:




Common Entrance , For 13+ entry, girls will sit the Common Entrance Examination (UK) at their Preparatory School held in June for entry in the following September.

Sixth Form Entry Requirement:


At least six A* – C grades at GCSE or equivalent, with at least a B in any subject to be taken at A Level.

Extracurricular Activities:




Netball, lacrosse, gymnastics, tennis, swimming, rounders, athletics and squash. Students may choose to participate in football,badminton, volleyball, table tennis, fitness, fencing, ballet, aerobics, modern stage, tap and basketball

The School
St George's has a strong academic tradition and ranks as one of Berkshire's top girls' schools. In the 2009 GCSEs, 71% of its candidates achieved  all A*-A grades. The following year, the school had one of the highest achievers in the Ascot area who was awarded 13 A*s and 96% achieved 5 or more A*-C grades.
The majority of students learn musical instruments. The school has a variety of musical groups including: choirs, woodwind.strings, jazz group and orchestra. Many students are involved in school productions and in house productions.
Girls study four or fi ve AS level subjects in the Lower Sixth, before going on to study three or four subjects at A2 level in the Upper Sixth. A full A-level is AS plus A2. In addition, girls are able to choose from a wide programme of courses which enable them to develop essential transferable skills in areas such as communication and IT.
St George's has an excellent record of girls achieving places at their fi rst-choice universities, which include Russell Group members, top Art Colleges, Medical and Veterinary schools and American Universities. Courses currently being studied include Veterinary Sciences, Classical Literature, Law, Mathematics, History, Environmental Science, Anthropology, Acting and Theatre, International Politics, History of Art, Psychology and Philosophy.
Admission
St George's School is an academically selective school. Selection is based upon academic merit, which is assessed through an interview at the school, references from the candidate's previous school and either Common Entrance (at 13+) or the school's own entrance papers in Maths, English & Verbal Reasoning (at 11+).
Boarding Houses
Around half the girls are boarders. They are grouped by years and housed in three dormitories: Markham, Knatchbull and Loveday
St George's offers girls the option of boarding four, fi ve or six nights a week, choosing the nights depending on her commitments in school. Tailored Boarding encourages girls to get the best out of school and home life.
GCSE Subjects
Art, Art History, Biology, Chemistry, Classic, Design and Technology, Economics, English, Geography, History, Mathematics, Modern languages, Physics, Science school, Music, Theology
GCE AL Subject Choice
A-level subjects offered are: Art, Biology, Business Studies, Chemistry, Classical Civilisation, Drama and Theatre Studies, Economics, English Literature,
Film Studies, Further Mathematics, Geography, History, History of Art, Modern Languages (French, Spanish and other languages by arrangement), Music, Photography, Physics, Politics, Psychology, Religious Studies, Textiles and Critical Thinking (AS).
2012/13 Boarding Fees# (GBP£) Per Term (3 Terms Per Year)
Y4
Y6
Y7
Y9
Y10
Y12
Y5
Y8
Y11
Y13
-
-
-
-
-
10,020
Remark: #Inclusive of tuition fees but exclusive of miscellaneous fees, such as uniform, extracurricular activities