Radley College
School Name:
Radley College
Location:
Abingdon Oxfordshire OX14 2HR United Kingdom
Founded Year:
1847
Religion:
Church of England
Type:
Boys
Boarding Age:
13-19
Year Group:
Year 9 - Year 13
No. of Students:
680
No. of Boarders:
680

Entry Requirement:




Achieve a minimum of 60% of Common Entrance

Sixth Form Entry Requirement:


The minimum academic standard expected will be 9 GCSE subjects with at least 5 of these subjects at Grade A or A*.

Extracurricular Activities:




Music, Drama, Visual Art, Sport, Activities.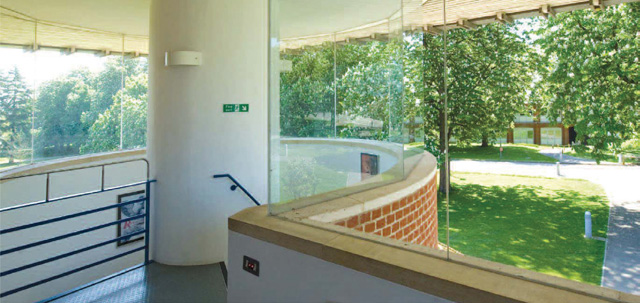 The School
Radley is small, each boy is known as an individual.
Being an all boarding school the boys, taking parts in extra curricular activities after school and during weekends, and to forge long lasting and strong friendships.
An academic common room inspires boys with a love of their subject and encourages excellence.
A campus, which contains all the teaching blocks, living accommodation and superb facilities within reach of each other, allows for freedom of movement and a sense of security within the grounds.
Radley's results at both A Level and GCSE have been outstanding.
At A Level, 92.41% of results were graded A* to B. A record number of boys (76) collected 3 A/A*s or more.
The GCSE/IGCSE results were similarly impressive, with 90.5% of grades at A*/A. This was a rise of 4.55% compared with the previous year. Many individual performances were quite exceptional, with 19 boys gaining 10 A*s or more.
Admission
Boys from a Prep School are expected to take Common Entrance.
Boys from abroad to take exams in English, Maths, Science and French. boys have not studied French would accept another language.
Have their own exams in English, Maths, French
and Science, accept another modern language if no French.
Boarding Houses
Boys lives Socials (boarding houses) and looked after by a Tutor Senior boys are given responsibility as Prefects and Mentors.
For the fi rst year boys live by day in a common room.
The second year on they are in bedsitters.
Each Social has public areas and rooms (games room, cocoa room, etc.)
Boys are encouraged to take part in sports and activities.
Core Subjects at GCSE
Art, Biology, Chemistry, Classics, Design & Technology, Drama, Economics, English, Geography, Geology, Histroy, Information Technology, Mathematics, Modern Languages, Music, Physics, Politics.
GCE AL Subject Choice
Radley, A levels, comprised of 4 AS and 4 A2 courses. variety of possible subject combinations. Some examples: Chem, Biology, Maths, History/
French or English, Latin, Economics, Physics/ Maths or French, Spanish, Biology, Maths/History or Further Maths, Physics, English or English, History, Design, French.
2012/13 Boarding Fees# (GBP£) Per Term (3 Terms Per Year)
Y4
Y6
Y7
Y9
Y10
Y12
Y5
Y8
Y11
Y13
-
-
-
10,700
10,700
10,700
Remark: #Inclusive of tuition fees but exclusive of miscellaneous fees, such as uniform, extracurricular activities