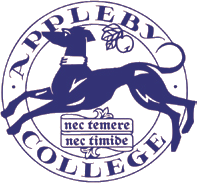 Appleby College
School Name:
Appleby College
Location:
540 Lakeshore Road West, Oakville, Ontario, ON L6K 3P1, Canada
Founded Year:
1911
Motto:
Nec temere nec timide (Neither rashly nor fearfully)
Type:
Co-ed
Boarding Age:
13-18
Year Group:
Grade 7 - Grade 12
No. of Students:
750
No. of Boarders:
240
Average Class:
20 students

School Facilities:


Equipped with four full size soccer/rugby fields, an astro-turf field for field hockey and lacrosse, brand new full sized ice rink equipped with private dressing rooms for both varsity boys and girls teams with new stands, a fitness room, three squash courts, a climbing wall, a full size gym, two outdoor basketball courts, a beach volleyball court, a 50 yard swimming pool, as well as a fully equipped athletic therapy centre open to all students.

Entry Requirement:




SSAT results, extracurricular interests, and interview
Contact Details
Director of Admissions:


Matt Sheridan-Jonah
Address:


540 Lakeshore Road West, Oakville, Ontario L6K 3P1, Canada
Telephone:


+1 (905) 845 4681
Email:
info@appleby.on.ca
Web:
http://www.appleby.on.ca
The School
Appleby has identified six Pillars of Strength upon which to concentrate: Community Spirited, Technologically Empowered, Universally Diverse, Academically Vital, Globally Responsible, and Actively Engaged.
Admission
For non-native English speakers applying for grades 7 through 9 please provide your SLEP results. For non-native English speakers applying for Grade 10 or 11 please provide your TOEFL or IELTS results. And, for non-native English speakers applying for Grade 12 please provide your TOEFL or IELTS and SSAT results.
Boarding Houses
As well as being a day school, boarding is offered from Grades 9 though 12 (7 and 8 can board but they live with faculty who live near campus) and there are numerous international students from over 20 countries attending Appleby.
All students in their "Senior Two" (Grade 12) year are required to go into residence. Approximately 240 students are currently in residence, the majority of whom are in Senior Two.
AP Course
Students at Appleby College generally take several AP courses in the Senior 1 and Senior 2 years.
AP Art History, AP Biology, AP Calculus AB, AP Calculus BC, AP Chemistry, AP Computer Science, AP English Literature, AP French Language (AP French Literature was offered until the exam was discontinued in 2009), AP Human Geography, AP Macroeconomics, AP Music Theory, AP Physics B, AP Psychology, AP Statistics, AP United States History, and AP World History.
Every year a very large number of students choose to prepare themselves to write the AP Chinese Language and Culture exam.
2012/13 Canadian High School Boarding Fees# (CAD$) Per Year
| | | | | | |
| --- | --- | --- | --- | --- | --- |
| 7th Grade (12/13 Years Old) | 8th Grade (13/14 Years Old) | 9th Grade (14/15 Years Old) | 10th Grade (15-16 Years Old) | 11th Grade (16-17 Years Old) | 12th Grade (17-18 Years Old) |
|  56,860 |  56,860 |  56,860 |  56,860 |  56,860 |  56,860 |
Remark: #Inclusive of tuition and residence fee but exclusive of miscellaneous fees, such as uniform, extracurricular activities