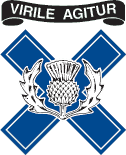 Knox Grammar School
School Name:
Knox Grammar School
Location:
7 Woodville Ave, Wahroonga, Sydney, New South Wales, Australia
Founded Year:
1924
Religion:
United Church
Motto:
Virile Agitur (The Manly Thing Is Being Done)
Type:
Boys
Boarding Age:
12-18
Year Group:
Year 1 - Year 12
No. of Students:
2180
No. of Boarders:
160
Ratio of International Student:
33%

School Facilities:


Knox's senior campus includes the Great Hall and Aquatic Centre (opened August 2011), sports facility, gymnasium, squash and weights rooms, music and drama centres, two boarding houses (one opened November 2010). Knox owns several major sporting elds including one on campus at the Senior School, two on campus at the Prep School, and two off campus in Warrawee and neighbouring North Turramurra.

Extracurricular Activities:




The school offers many extracurricular activities including music with several large ensembles and orchestras, drama, debating, public speaking, chess, a science club, and Duke of Edinburgh's Award scheme, as well as maintaining the largest secondary school cadet unit in Australia. Since 2006 the school has been actively involved in the Future Problem Solving Program.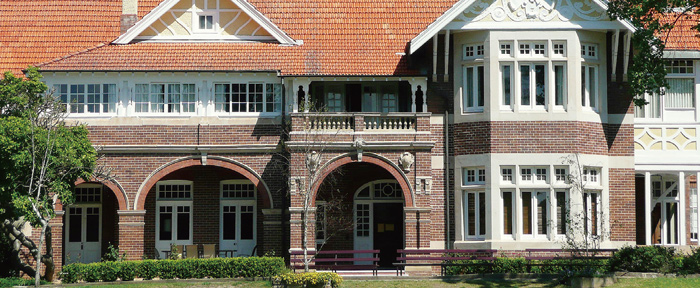 The School
Knox accepts dayboys and boarders from a wide range of backgrounds from around Australia and overseas, offering each boy diverse opportunities to find and develop their talents.
Knox aims for every boy to achieve their maximum academic potential whether through our da Vinci program for gifted students, or in the mainstream classes. Students are also encouraged to excel on the sports field, in cultural and other co-curricular activities and to be challenged by spiritual and social justice programs. It is through all these that Knox boys achieve development of personal character.
The School's vision is expressed in strategic plan, which is based on the premise that excellence comes when each boy achieves his best in both the curricular and co-curricular environments. The School believes this goal can best be realised within a supportive and stimulating educational environment that includes state-of-the-art education facilities and resources.
The school follows the NSW Board of Studies curriculum in Years 7-12, including the School Certificate at the end of Year 10 and a Higher School Certificate at the end of Year 12.
All students in Years 7-12 receive an Application Point Average (APA) twice.
Admission
Please contact the Admission Office directly by email, by post or visit the School website for latest information.
Boarding Houses
Around one-third of the School 160 boarders come from overseas.
The School offers specialised support for international students, with a dedicated International Student Liaison Officer who works with families and boys from overseas to ensure that their particular circumstances are looked after. The international boarders enjoy academic support, superb facilities and a comprehensive Australian recreation program.
Secure, modern accommodation.
A maximum of four boys to a room in junior years, with a lockable sliding door to divide the room into two double rooms.
Single rooms for many Year 11 and all Year 12 students.
Individual study spaces.
Wireless network environment.
2012 Boarding Fees & Tuition Fee (AUD$) Per Year
| | | | | | | | | | |
| --- | --- | --- | --- | --- | --- | --- | --- | --- | --- |
|   | Y4 | Y5 | Y6 | Y7 | Y8 | Y9 | Y10 | Y11 | Y12 |
| Boarding Fees |  23,880 | 23,880  |  23,880 |  23,880 |  23,880 |  23,880 | 23,880 | 23,880 |  23,880 |
| Tuition |  20,700 |  20,700 |  20,700 | 24,390 | 24,390 |  24,390 |  24,390 |  25,800 |  25,800 |