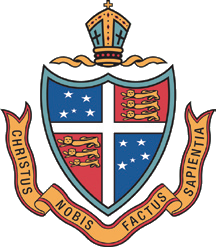 Geelong Grammar School
School Name:
Geelong Grammar School
Location:
50 Biddlecombe Avenue, Corio, Victoria, Australia
Founded Year:
1855
Religion:
Anglican
Motto:
Christus nobis factus sapientia (1 Corinthians 1:30: "For us, Christ was made wisdom)
Type:
Co-ed
Boarding Age:
11-18
Year Group:
ELC-Year 12
No. of Students:
1500
No. of Boarders:
530

School Facilities:


Extensive library and research facilities; Arts and MultiMedia Centre; Music School; Technology Centre; Timbertop farm and vineyard; three sports ovals; all-weather floodlit sports grounds; Handbury Centre for Wellbeing which includes swimming pool, fitness centre and dance studio; Corio Equestrian Centre

Extracurricular Activities:




More than 100 co-curricular activities, from drama, dance and debating to cooking, community service and environmental projects. The school has a proud sporting tradition and offers a wide spectrum of sporting pursuits, including rowing, AFL, rugby, soccer, athletics, sailing, swimming, equestrian and tennis.

The School
At Geelong Grammar School, its students are the focus of everything the school's do. The School's philosophy of education is dynamic and continuous, from our Early Learning Centres to Year 12.
Geelong Grammar School passionately believes in the importance of student and staff wellbeing. The high prevalence of depression among young people worldwide, the well documented small rise in life satisfaction, and the synergy between learning and positive emotion all argue that the skills for wellbeing should be taught in school. There is substantial evidence from empirical studies that skills to increase resilience, positive emotion, engagement and meaning can be successfully taught to schoolchildren and achieve meaningful outcomes.
Admission
All overseas students must sit an approved English Language proficiency test (AEAS). A list of testing agents and their contact details is included in the prospectus.
If your child needs to attend an English Language Intensive Course for Overseas Students (ELICOS) school a provisional offer may be made with the condition that he/she successfully completes the ELICOS course to the required level of English proficiency.
Boarding Houses
Full Boarding is available from Years 5-8 in the Middle School, Years 10-12 in the Senior School and is compulsory for Year 9 at Timbertop.
The School encourages a comfortable atmosphere in which students and staff live and work together seven days a week in an extended family relationship. All Boarding Houses are staffed by a resident Head of House (and his or her family), a Deputy Head of House, three tutors (who are also teachers at the school), and a full-time assistant.
Year 12 students have their own study-bed rooms, Year 11 students generally share smaller rooms, and younger students are in dorm-style accommodation. All Houses have common rooms, computer work areas, tennis courts and other games and recreational facilities.
2012 Boarding Fees & Tuition Fee (AUD$) Per Year
Please contact the admission office for more detailed information.