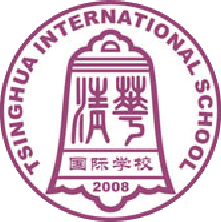 Tsinghua International School, Beijing
School Name:
Tsinghua International School, Beijing
Location:
Northwest of Tsinghua University, Zhong Guan Cun Bei Road, Haidian District, Beijing, China 100084
Founded Year:
2009
Type:
Co-ed
Boarding Age:
10-16
Year Group:
Nursery - Year 12

Entry Requirement:




Recent Standardized Test Scores (e.g. CTP, SAT, PSAT, TOEFL, IELTS, SSAT, SLEP). If recent scores are not available, applicants are subject to a THIS pre-entry test.

The School
Nestled in the traditional education hub of Beijing, Tsinghua International School is a coeducational, college preparatory boarding and day school offering a Western curriculum for primary, middle and high school students.
Using knowledge of how learning takes place, the most effective teaching methods, and the nature of a good scope and sequence – that is, what the school teachs and in what order, Tsinghua International School (THIS) has implemented in place a comprehensive curriculum.
Each department has sequenced its courses and has also developed plans to offer Regular, ESL, and in some cases, Honors and Advanced Placement levels. Students are placed in courses appropriate to their level of English, with consideration of their skills and needs in Math and Science.
Admission
THIS welcomes students who can meet our academic and behavioral standards. Applicants' previous academic records and/or admissions testing must indicate that they can achieve at a level comparable to their THIS classmates.
Each student must hold a foreign passport.
Students requiring the assistance of an ESOL program will be enrolled on a space available basis after a personal interview and testing. Only those students who can reasonably be expected to function on regular English levels within 24 calendar months will be considered for enrollment in the middle school.
AP Course
THIS is authorized by the College Board (USA) to offer the Advanced Placement (AP) program of courses for high school students, which challenge students in Grades 11 and 12 to study courses in Math, Science, and the Social Sciences at the university level.
2012/13 Boarding Fees# (In CNY¥) Per Year (3 Terms Per Year)
Y4
Y6
Y7
Y9
Y10
Y12
Y5
Y8
Y11
 89,000
 99,000
 99,000
 99,000
 99,000
 99,000
Remark: #Inclusive of tuition fees but exclusive of miscellaneous fees, such as uniform, extracurricular activities