Hwa Chong Institution Boarding School
School Name:
Hwa Chong Institution Boarding School
Location:
673 Bukit Timah Road, Singapore 269735
Founded Year:
2003
Religion:
-
Motto:
Auspicium Melioris Aevi (Hope of a Better Age)
Type:
Co-ed
Boarding Age:
-
Year Group:
-

School Facilities:


-

Entry Requirement:




-

Extracurricular Activities:




-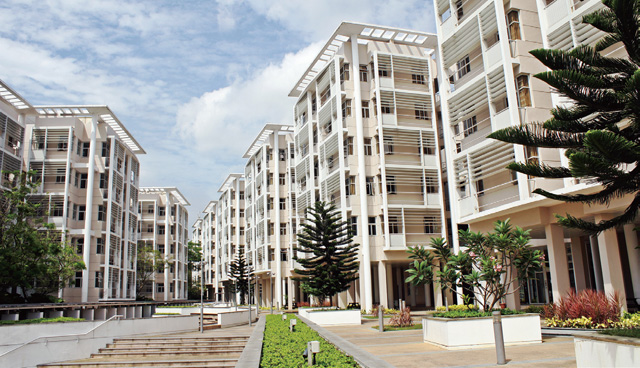 The School
Located in a tranquil residential area, Hwa Chong Institution Boarding School (HCIBS) provides boarders with excellent opportunities for academic achievement within a stimulating and caring environment. Life as a boarder teaches the all-important qualities of independence, selfconfi dence, self-discipline, compassion, tolerance & patience. Boarding is a great fun! Life-long friendships are fostered and bonds strengthened as boarders share in each other's joys and disappointments.
Admission
International Students can apply to sit for the HCI Entrance examination if they belong to any one of following categories:
 Holders of Dependent Pass (DP) / Immigration Exemption Orders (IEO)
 Children of Singapore Citizens / SPR parents,
 International Students who are currently studying in a local mainstream Secondary school (Non AEIS)
Otherwise, they apply through the Admission Exercise for International Students (AEIS) that is conducted by the Ministry of Education of Singapore. The offer of a school place is based on available school vacancies and IS performance in the AEIS. There would be no school choices for successful applicants. Requests for school transfers will not be entertained. International students who wish to study in Singapore are required to apply for an International Student Pass with the Singapore Immigration & Checkpoints Authority (ICA). A local sponsor (Singapore Citizen or Singapore Permanent Resident) is needed. The school does not provide guardianship.
Boarding Houses
Hwa Chong Institution Boarding School consists of 7 six-storey Halls of Residence (Halls A-G). Each level of every hall consists of two clusters, where a Cluster Mentor acts as guardian to a group of up to 18 boarders. Each cluster has 3 four-bedded rooms and 3 two-bedded rooms. Every boarder has a personal bed, desk, chair, bookshelf, notice board and wardrobe. Communal facilities within each cluster include:
- Lift access on every level
- Air-conditioned study room
- Shower and rest rooms
- Pantry with water dispenser, microwave, refrigerator, iron & ironing board.
- Television lounge
 
Y7
Y8
Y9
Y10
Y11
Y12
Boarding Fees
4-Bedded Room 960, 2-Bedded Room 1,120
Tuition
770
770
870
870
1,200
1,200